Stimulate Your Appetite With Our Apéritif Cocktails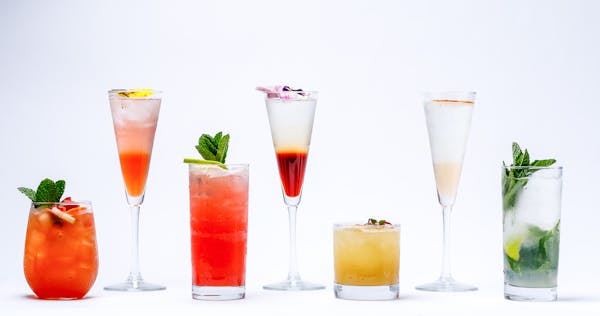 "Aper what?" you say but actually the Apertivo or Apertif (depending on which country you may be afoot in) is one of the oldest before dinner drinks in history dating back to 1500 even and literally translated as any alcoholic drink taken as an appetizer before a meal. In Italy, it's as much an event as tea in England and siesta in Spain. And everyone knows the Italians do it better! So when in Rome-do as the Romans and order one of our many Apertif's perhaps with a few shareable small plates to get your appetite ready and your body relaxed for the rest of the meal. Even better, each one of these palette pleasers is $8.
After all, life is short and you must live it to it's fullest!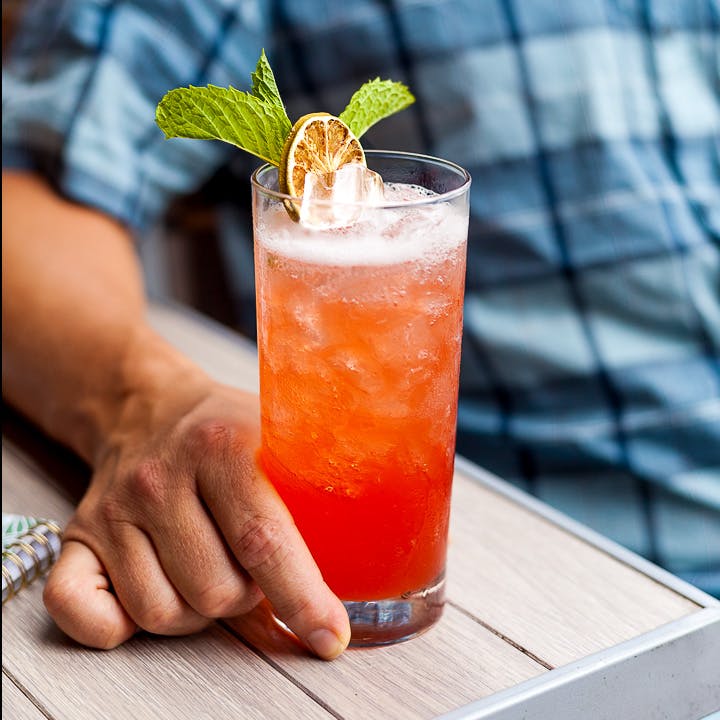 The Remonedo
Would you rather be on a summer porch-swing enjoying a light breeze? Or sipping something sweet and refreshing while resting on the beach? This Strawberry Lemonade with a twist will evoke just that. Heaven!
Fresh lemonade made in-house shaken with real strawberry puree, a splash of vodka and plenty of Licor 43- a Spanish liqueur made from 43 different ingredients, including vanilla, citrus, and other fruits, as well as aromatic herbs and spices. A spot of vodka and a splash of ginger beer makes this invigorating treat complete! At $8 a pop-- it's truly a getaway in a glass and will prime your palette for the main course to perfection.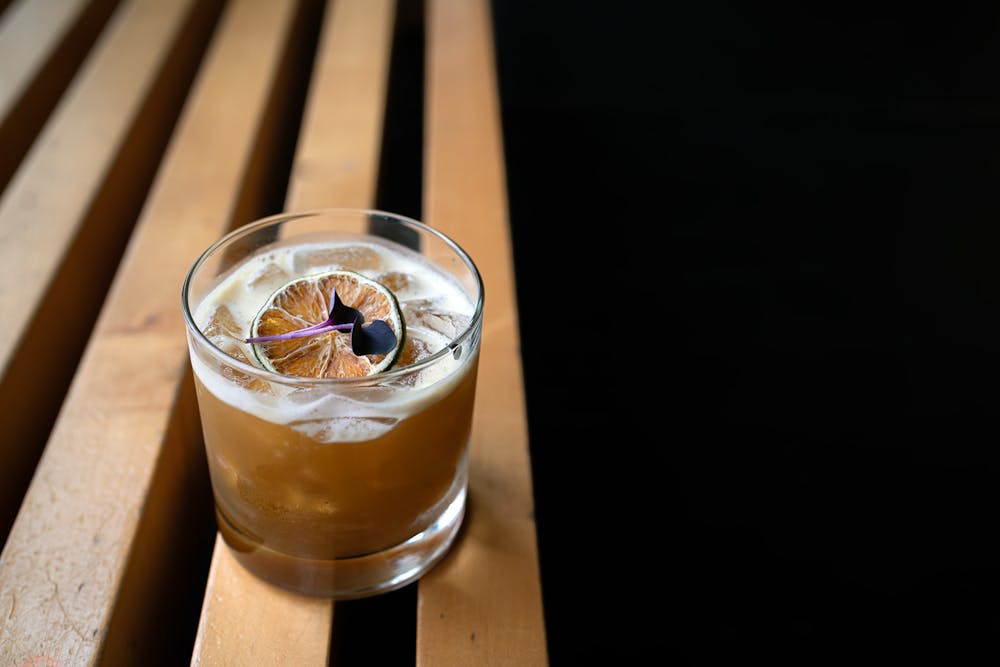 Hey Bella
This dominant flavor in this digestiff is an Italian Amaro Bitters the exquisite 'Fernet Branca' made from 27 different kinds of herbs which pitch a flavor you may find unusual at first but keep returning back for more. We then layer a burst of melon to sweeten the Fernet some by adding Midori liqueur and shaking it to a fine finish with 18th century citrus nectar and lemon. It is the quintessential Apertivo with a Japanese twist and it is lovely indeed.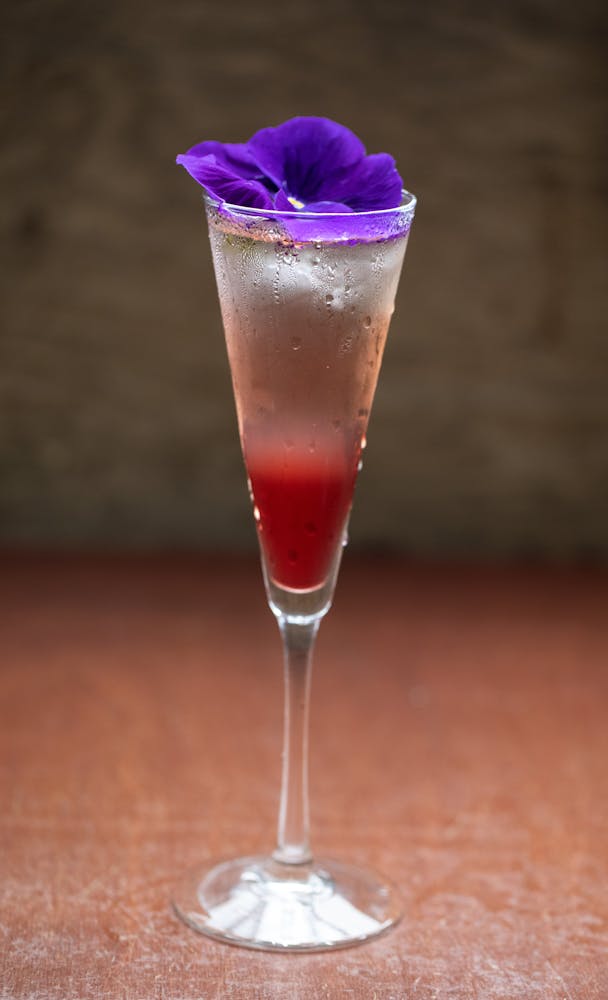 Rose Currants
The first of our bubbly Apertivos is crafted with a foundation of Creme De Framboise to apply powerful gooseberry aroma and a mouth of strong black currant and blackberry on your palette, it is dashed with a house recipe of lavender bitters made with crushed fresh lavender, sage and chamomile. We then fill the rest of the glass with a fun Martini & Rossi Sparkling Rosè. This beautiful, sparkling wine has an enticing aroma and delicate notes of raspberry and wild rose proves an excellent apertif and settles best with steak, chicken and fish.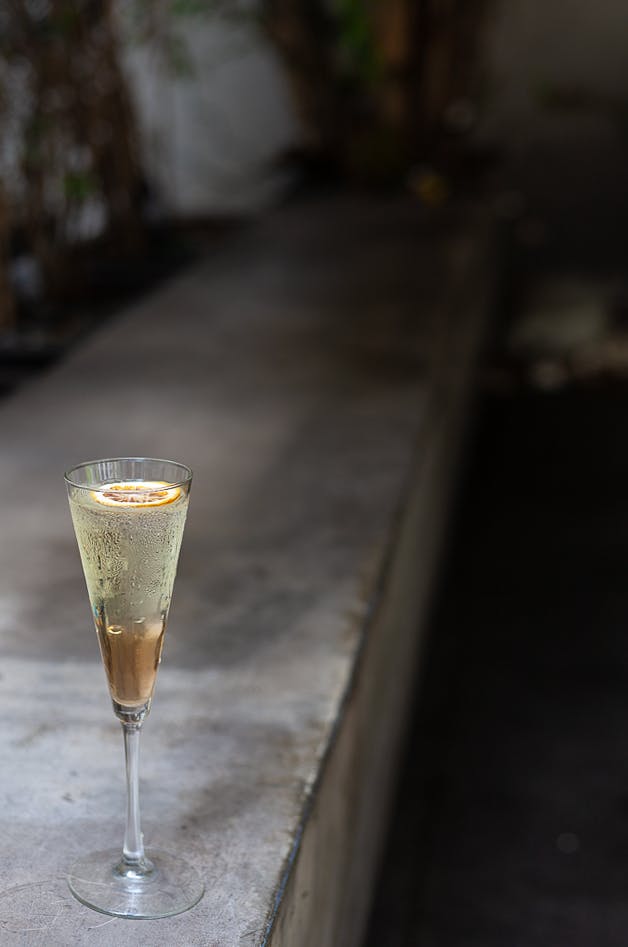 Neon Moon
For nostalgic reasons, this is named after everyone's favorite Brooks and Dunn song and after drinking it you'll understand why. This drink is pure magic. It starts with some St. Germain a delicate yet captivating French Liqueur made with fresh elderflowers, hand-picked once a year in late spring and finished with sublime notes of peach, pear and grapefruit. We then splash in a hint of Routin Blanc, a fortified white French wine, and fill to the top with a fresh and tonic Prosecco with measured aromas of field flower, honey and stone fruit. This sparkly wine is light and washes easily over the palate with it's fizzy effervescence. It pairs well with any style of sushi and all proteins.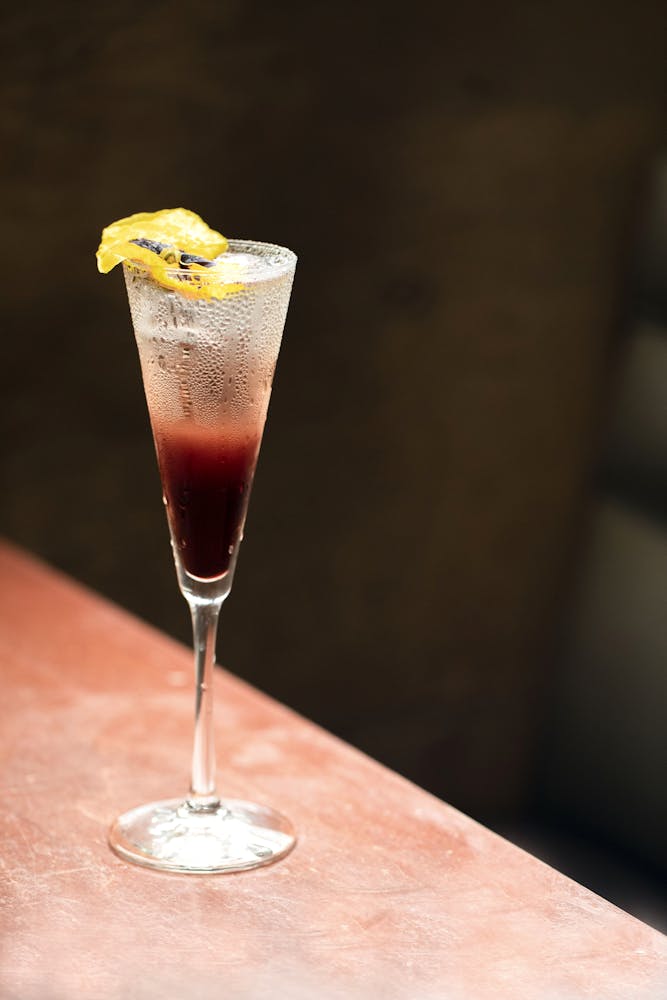 Forever Young
Named after another great song, this will take you to the streets of Los Angeles while sipping Agua Frescas in the summer and remind you of the innocent, carefree days of youth. It's hand crafted with Grand Poppy Amaro an organic bittersweet liqueur made in the City of Angels. Intense flavors of flowers, herbs and citrus pop from marrying citrus from SoCal Farms with the California Poppy. A dash of orange bitters is applied with the bold and juicy Hibiscus Liqueur providing a taste of luscious flowers and ripe berries. It's topped with Rose Champagne for a lush finish. It goes with just about any food too. Perfect before or after your meal!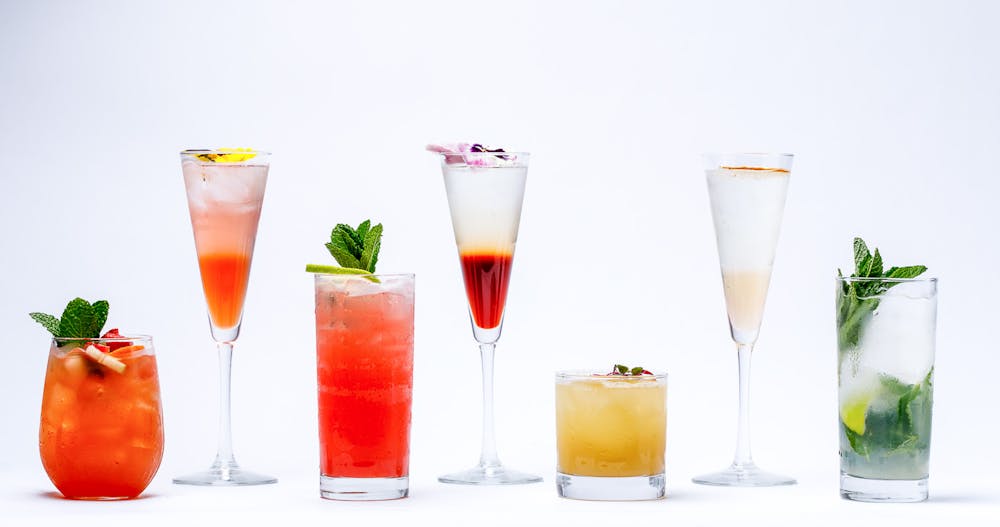 Must be 21 or over to drink alcohol | Please drink responsibly