Slurp Your Way Through Winter With All-Day Ramen Combos!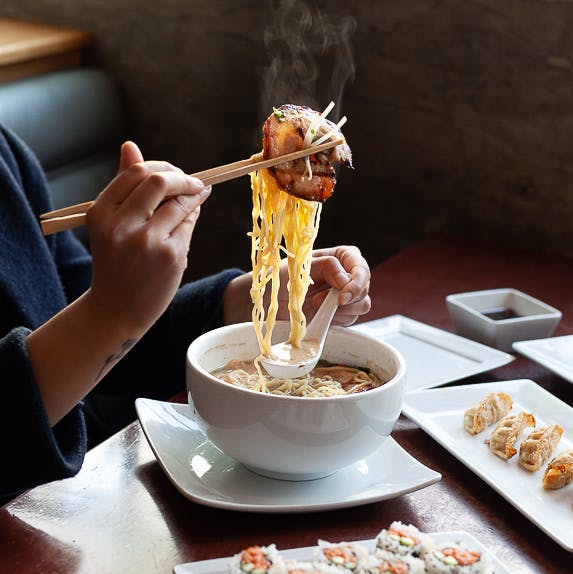 Ramen is pretty much the greatest comfort food ever invented so to get you through the cold depths of winter we're offering five of our hot, tasty ramens to pair with a little something extra on the side.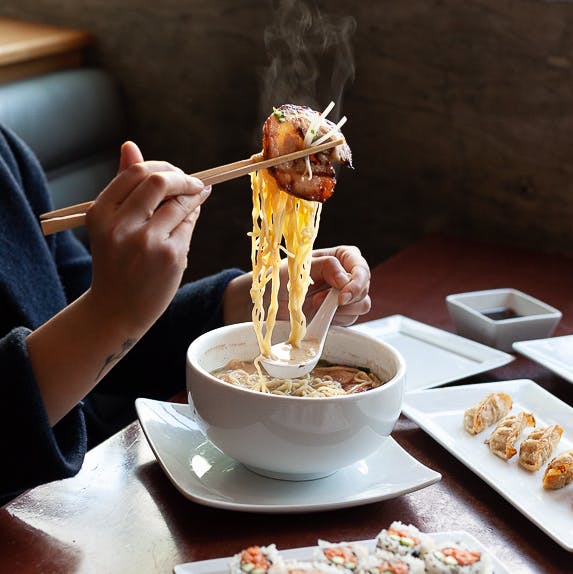 From January 13- February 11 pair up :
Soy Ramen 9.95 California Roll 3.95
Spicy Miso Ramen 9.95 Spicy Tuna Roll 4.95 Tonkotsu Ramen 10.95 + Fried Gyoza 3.95
Spicy Beef Ramen 12.95 Hibachi Rice 4/5.95
Spicy Veggie Ramen 9.95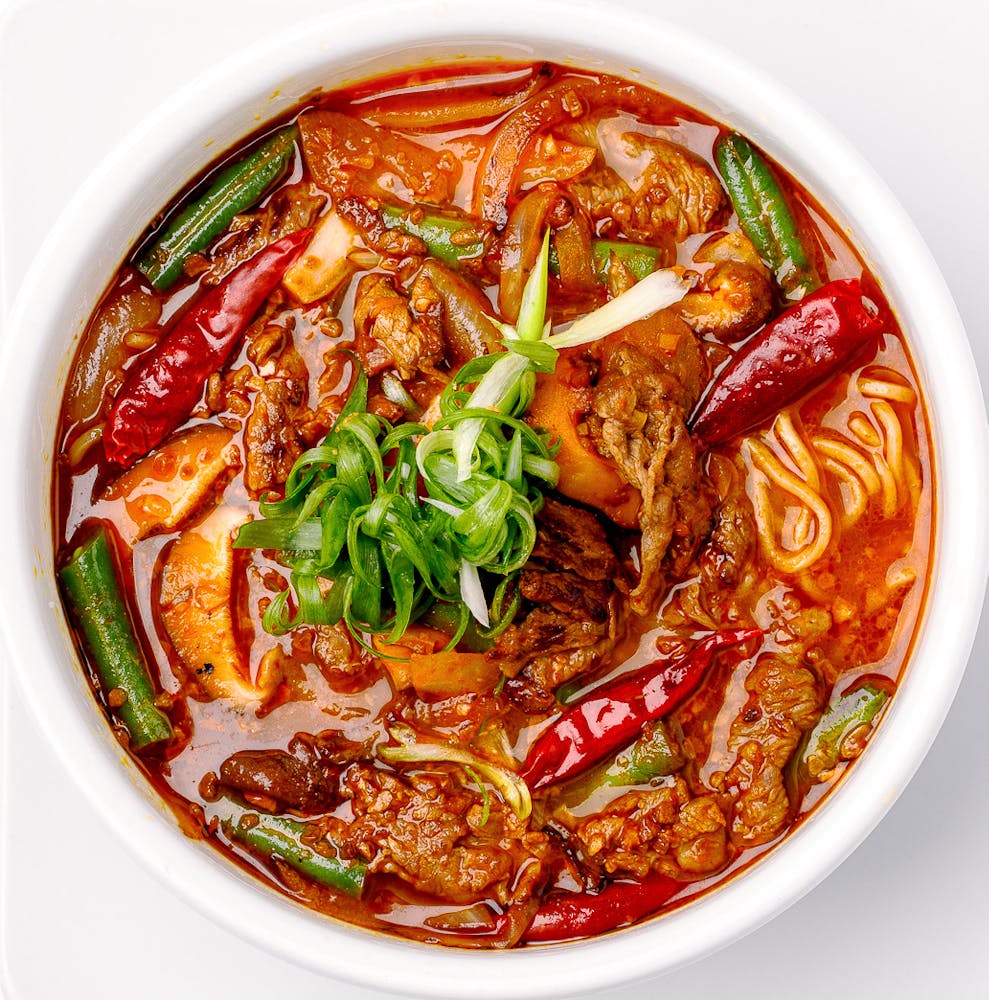 Have fun with it! Feel like cooling down a little Spicy Beef with a California Roll? Or need a little extra something to share at the table? You can order up to TWO add-on's per combo! Anything goes with everything. You can add toppings to the ramen as well; hard-boiled egg, grilled pork belly and grilled chicken breast is available for a super small extra price so you can get all super extra with your cozy lunch/ dinner this winter.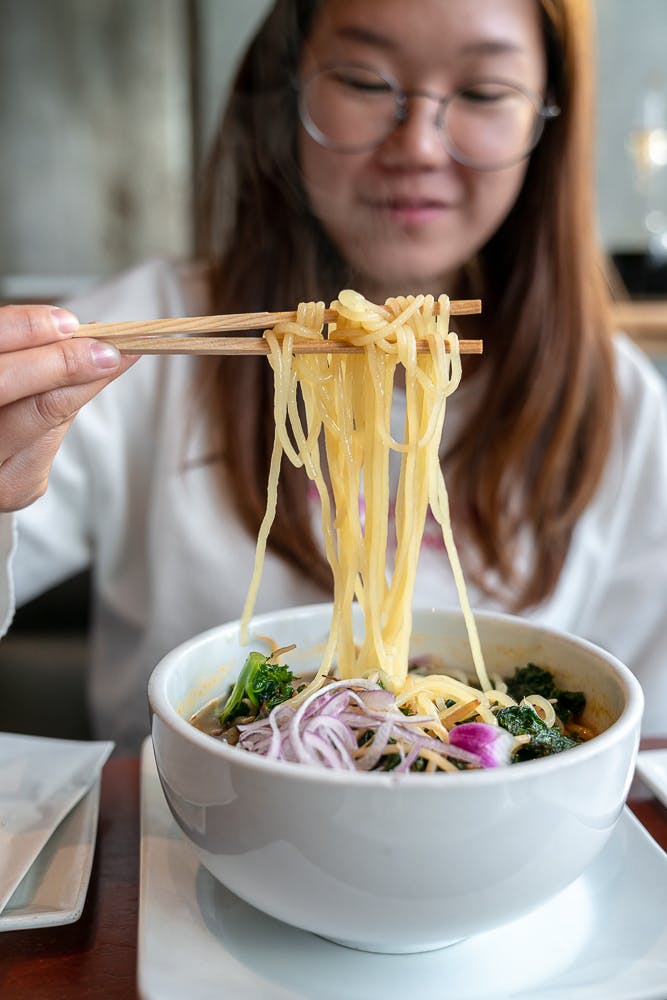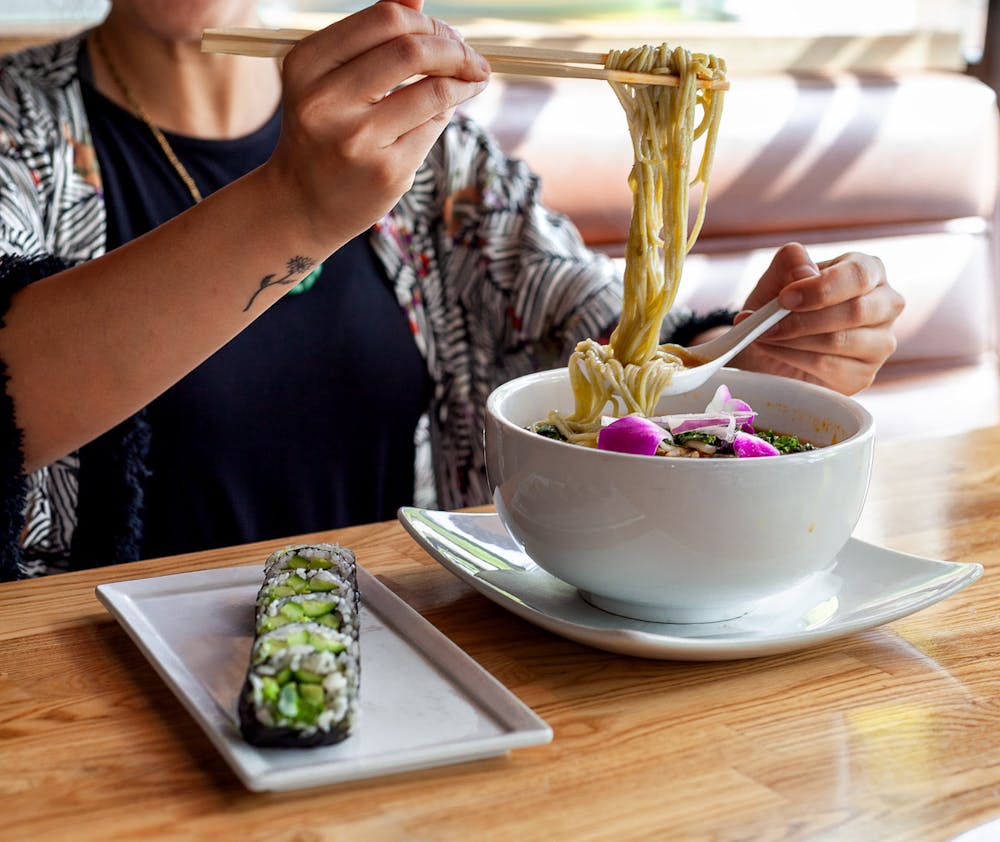 Available All-Day from January 13-February 11, 2020 at Kabuki Cerritos, Old Pasadena , Irvine Spectrum and Huntington Beach locations
Dine-In Only | Limit two add-ons per combo