Celebrate Veteran's Day EVERYDAY at Kabuki!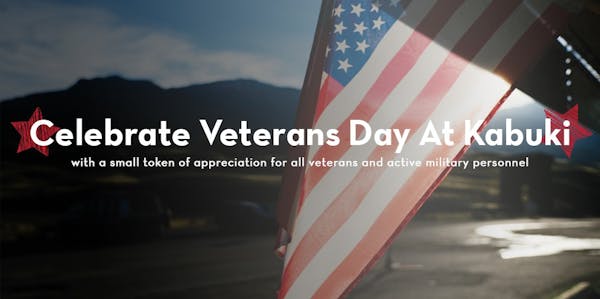 We at Kabuki Japanese Restaurant want to show our appreciation and thank all the courageous men, women and non-gender who have stepped in harm's way on our behalf while serving in the U.S. Armed Forces. We realize how important it is to do more than check the box with a simple thank you once a year.
Beside Veterans Day, Kabuki Japanese Restaurants offers all veterans and active military personnel 10% off their entire check** year-round at all Kabuki locations. Must have valid military ID or proof of service.
We could never thank you enough for your selflessness and service to the security of our country.
Thank you!