Dad's Favorite For Father's Day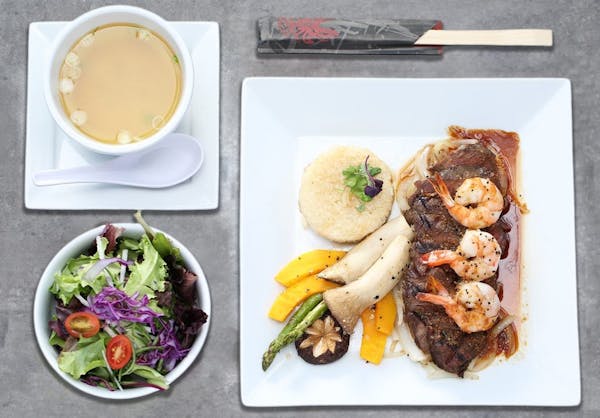 Making Father's Day plans? We know just the thing! Round up Dad's favorite people and treat him to his favorite Surf & Turf meal that Chef Masa Kurihara put together just for him! Taking the best from the land and sea, this will be the meal that Dad will remember for years to come! Is he a big beer drinker? Here's a tip- get a round of Ki Bombs or a refreshing mug of Sapporo beer too!
Dad's Favorite Surf &Turf | 19.95
Grilled flat iron steak and shrimp drizzled with our house-made spicy garlic soy sauce, served with a seasoned Yaki Onigiri and roasted veggies. Of course your dad also gets a miso soup and a salad too!
Available at all Kabuki Restaurant locations from June 14th to June 17th, 2018 | While Supplies last | Dine-in Only