Here's To Your Perfect Valentine's Day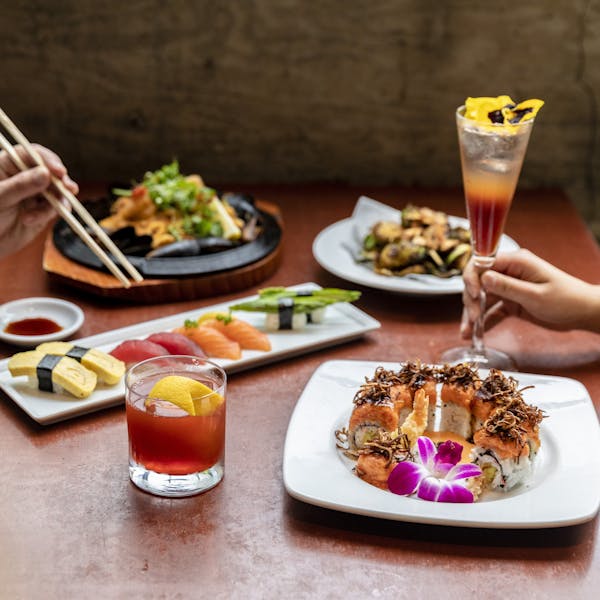 We want to make sure that your Valentine's Day is memorable. So, we created the perfect sushi roll to share. Start the meal with the Valentine's Day rendition of our newest sushi roll, the Red Mask Roll. Except because it is Valentine's Day, the Red Mask Roll will be temporarily known as Put A Ring On It. It is a shrimp tempura and avocado roll topped with our house-made spicy tuna and crispy onions, then drizzled with our unagi sauce as well as a honey sriracha sauce. We have also created two libations that will complete your meal- 1881 Old Fashioned and Rosé Currants. Click here to find your nearest Kabuki location now!
Put A Ring On It
Shrimp tempura and avocado roll, house-made spicy tuna, crispy onion, unagi sauce, honey sriracha sauce
1881 Old Fashioned
Maker's Mark bourbon, Grand Poppy amaro, China China Amer washed in California harvest apples and balanced with aromatics and apple bitters
Rosé Currants
Rose champagne, crème de framboise, Bar Keep lavender bitters
Dine-in Only | Available at all Kabuki locations from Feb 8th to Feb 15th, 2019 | While supplies last
Find your nearest Kabuki location now! We look forward to making your Valentine's Day this year extra special.