Introducing Kabuki's Very Own Sake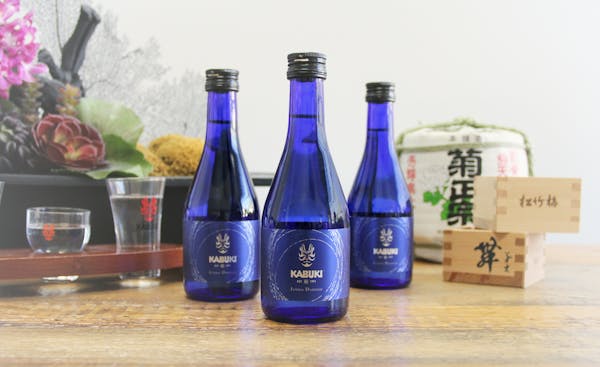 Introducing Kabuki's own premium sake, Kabuki Sake. It is a luxurious and aromatic Junmai Daiginjo sake brewed fresh in California with traditional Japanese brewing techniques. Each sip is a refreshingly dry, medium-bodied taste with a fruity aroma. Kabuki Sake is versatile and pairs well with seafood, sauteed mushrooms and steak.

We recommend drinking Kabuki Sake cold and with these Kabuki menu items:
Sushi Moriawase - enjoy each sip with a different kind of fish
Seafood Paella - can't ever go wrong with a savory pairing
Cilantro Albacore Roll - your mouth will burst with flavors from one of our most popular rolls
Garlic Beef Yaki - don't mess with the classics, this is a classic for a reason
Which would you pair Kabuki Sake with? Ask your server for more suggestions and details. Must be 21 years of age and older to order the Kabuki Sake.