Want to Live to 100? Eat Soba Noodles!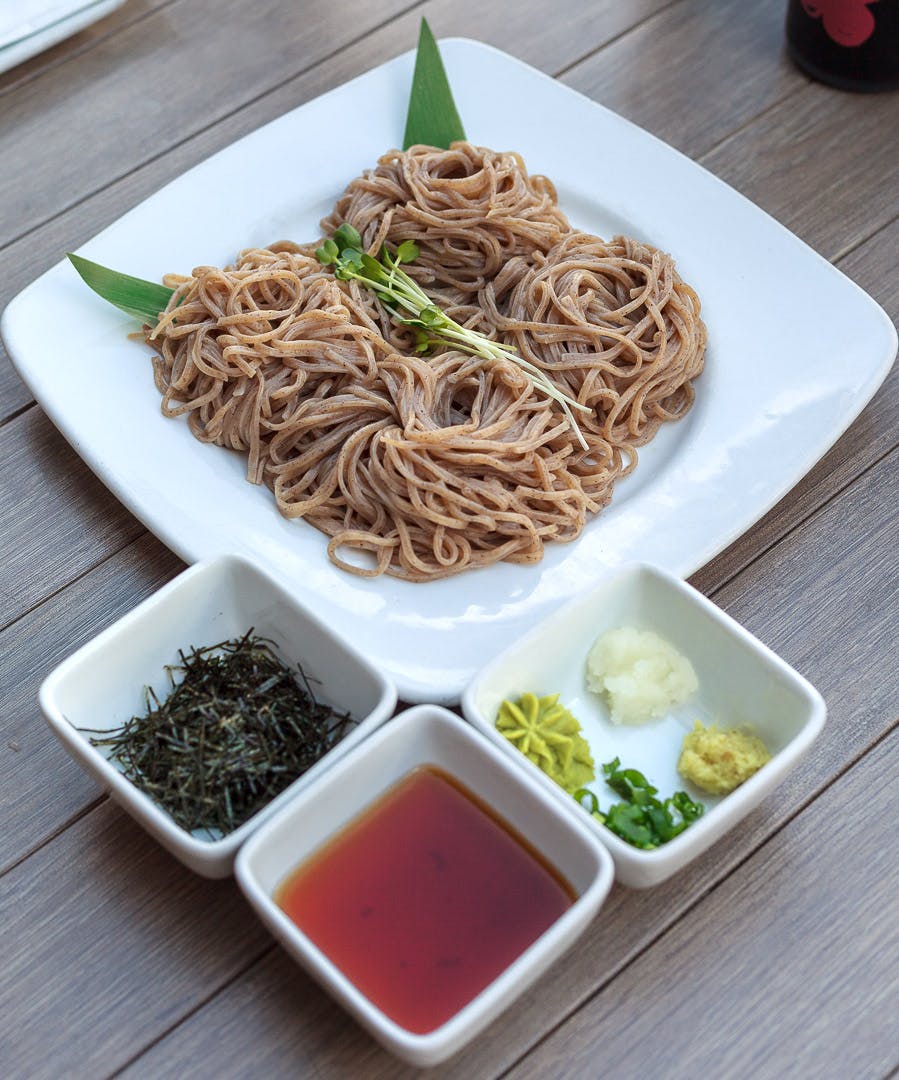 We are really excited to introduce two new Soba dishes: Zaru Soba, a chilled plate of buckwheat noodles served with seaweed and a modifiable dipping sauce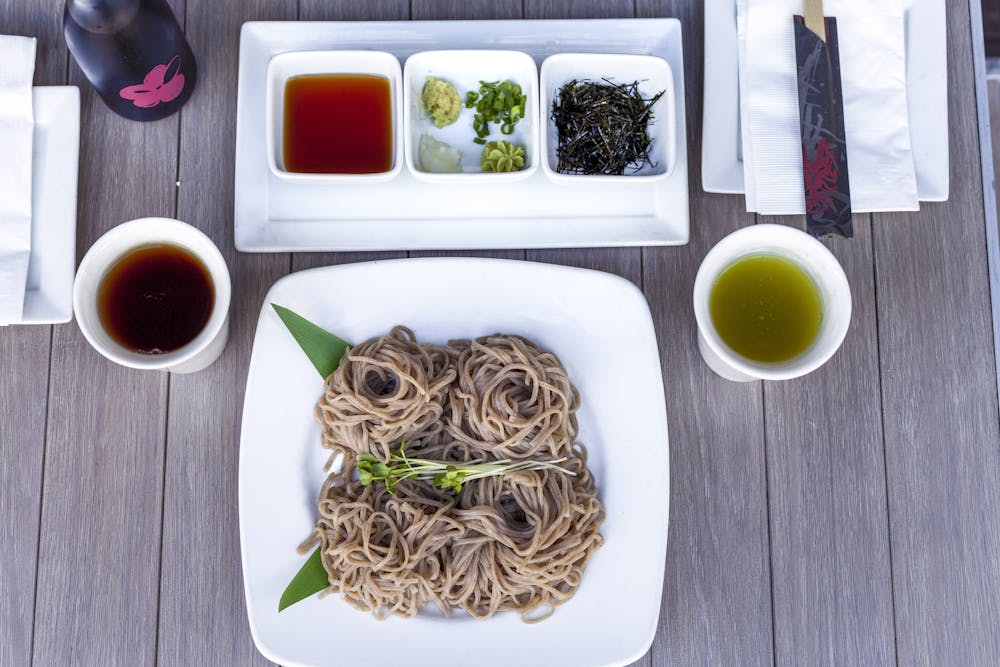 and Kake Soba; hot buckwheat noodles in a steaming dashi broth, flavor-rich seaweed and crunchy green onions.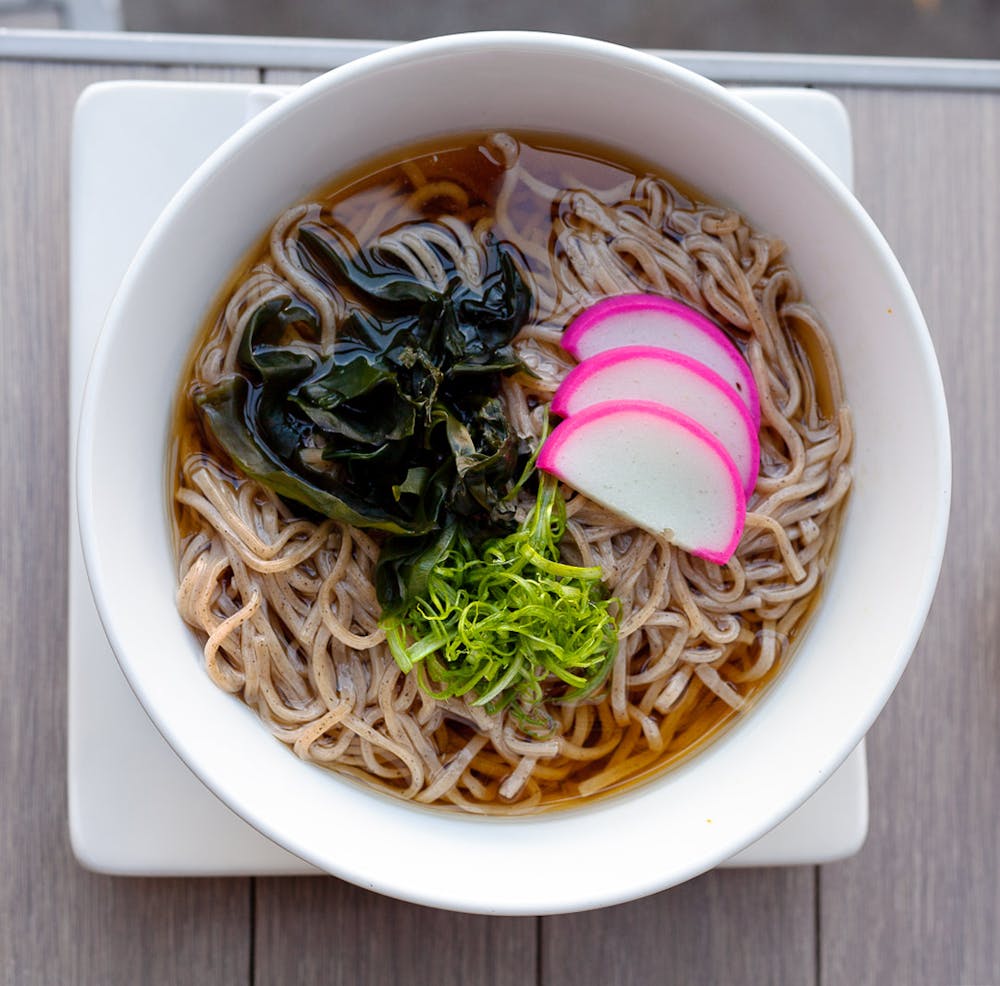 You may have heard of the "Blue Zones," geographically and culinarily speaking. They are areas in the world where the population often lives past the age of 100 largely due to the diet they consume. The best part? The diet tastes good too! One of those areas is in Japan and what do they consume on the daily? Soba Buckwheat Noodles!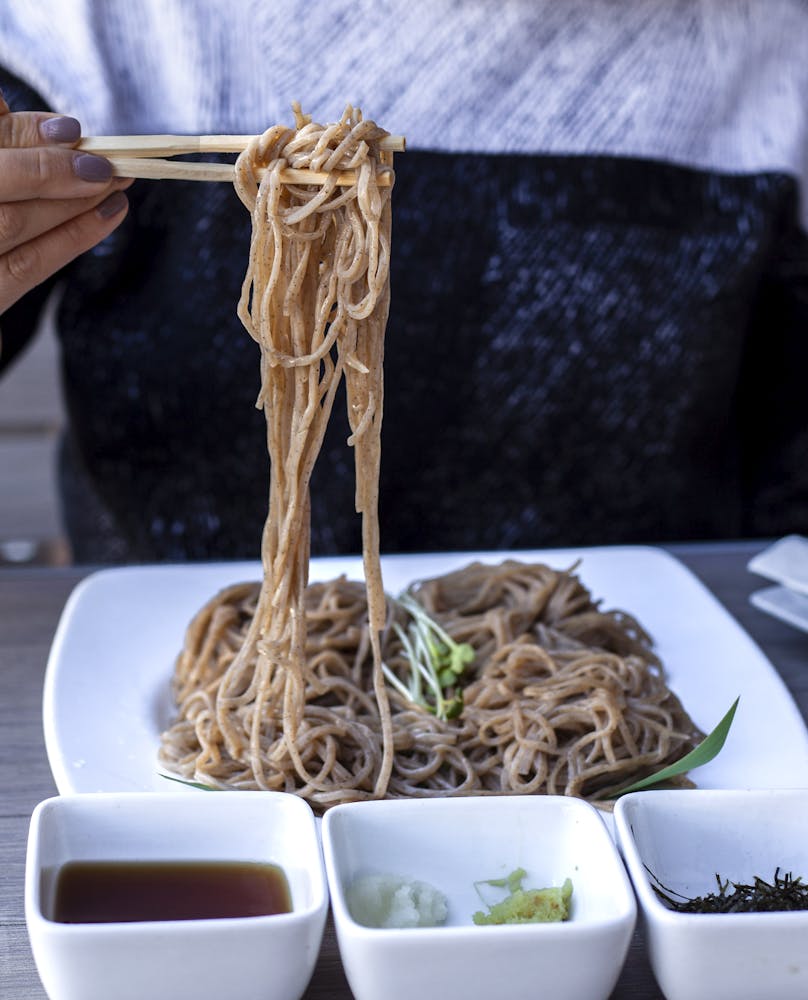 Buckwheat is a great source of plant-based protein so you get tons of gluten-free energy from eating healthy bloat-free carbs. Win-win! Along with that you get something our bodies need especially later in life-manganese for bone, blood and central nervous system health. It is believed to be the reason so few in Japan suffer from osteoporosis. To keep adding more goodies to the mix you will also receive a full days dose of B-1 vitamin, good prebiotic bacteria for your digestive health and almost a full dose of your daily fiber needs to keep your weight down and your heart happy.
So, it's like an $8 Kombucha, a $16 fancy juice shop tonic shot, and the $20 Metamucil you're supposed to drink every night but hate the taste all wrapped up in a deliciously nutty noodle for 1/4 of the cost.
Let's all get healthy this winter and live to 100 while really enjoying what we eat too!
HAVE IT YOUR WAY!
HOT KAKE SOBA | 8.95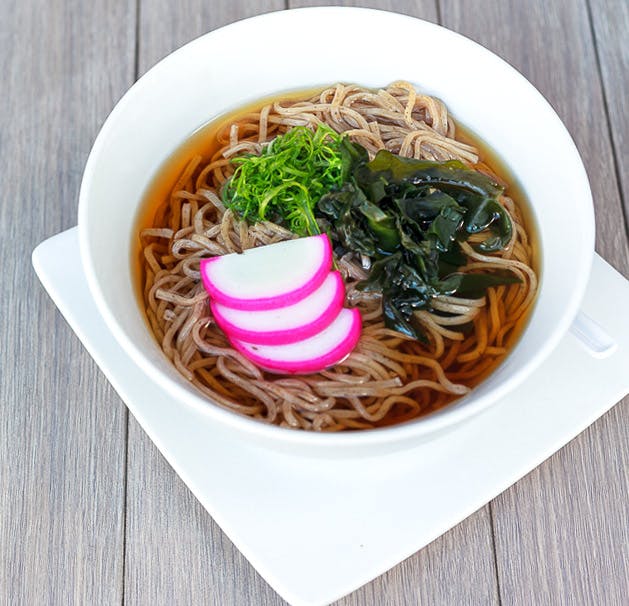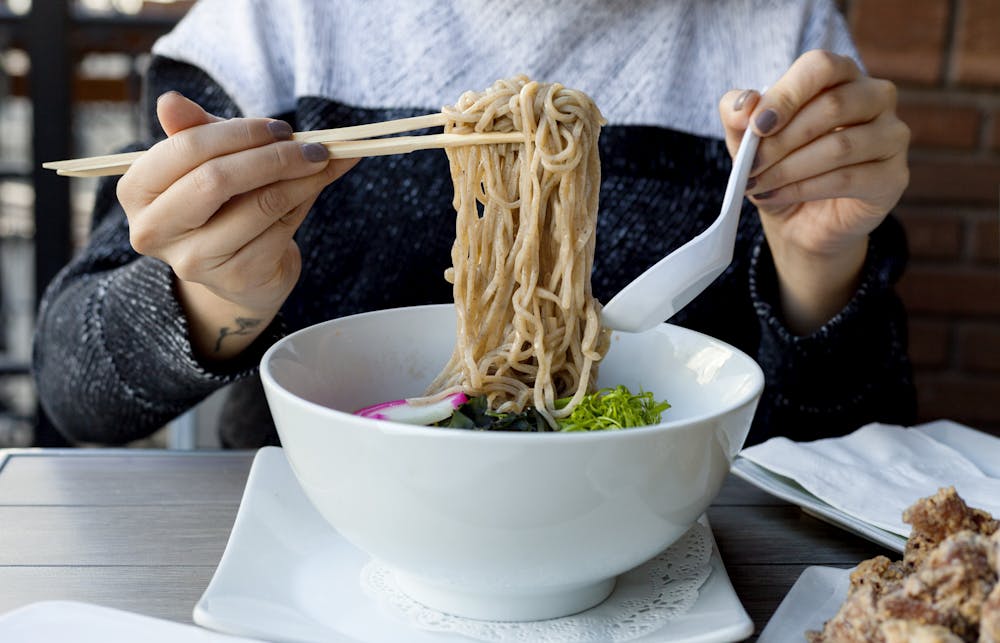 COLD ZARU SOBA | 8.95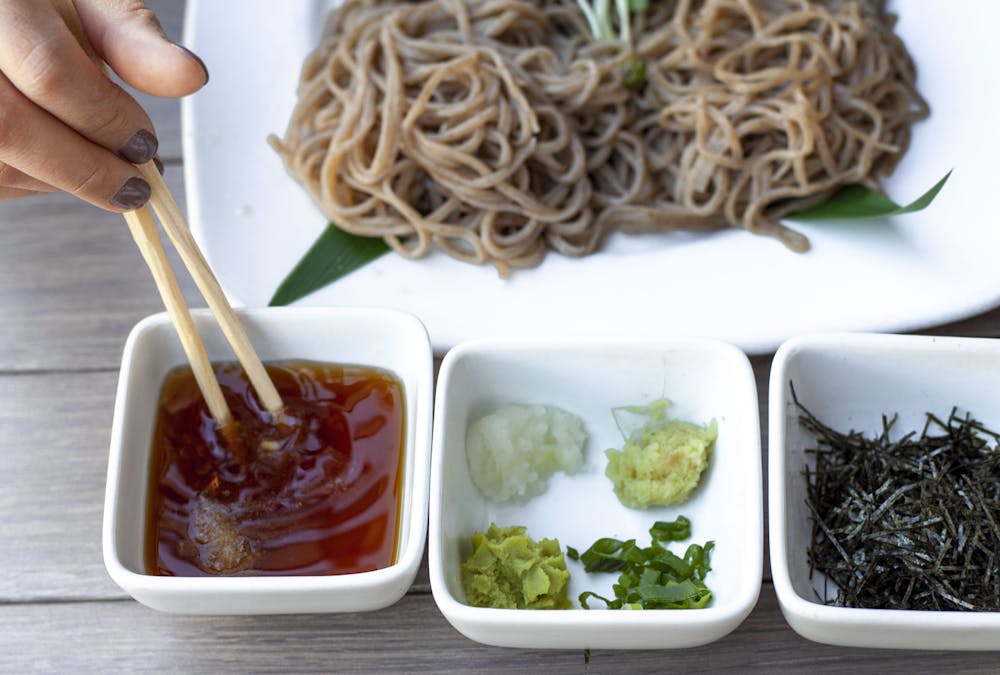 Now available for dine-in, take-out or delivery at all Kabuki Locations.
Click here to find your nearest location!